The Music Makers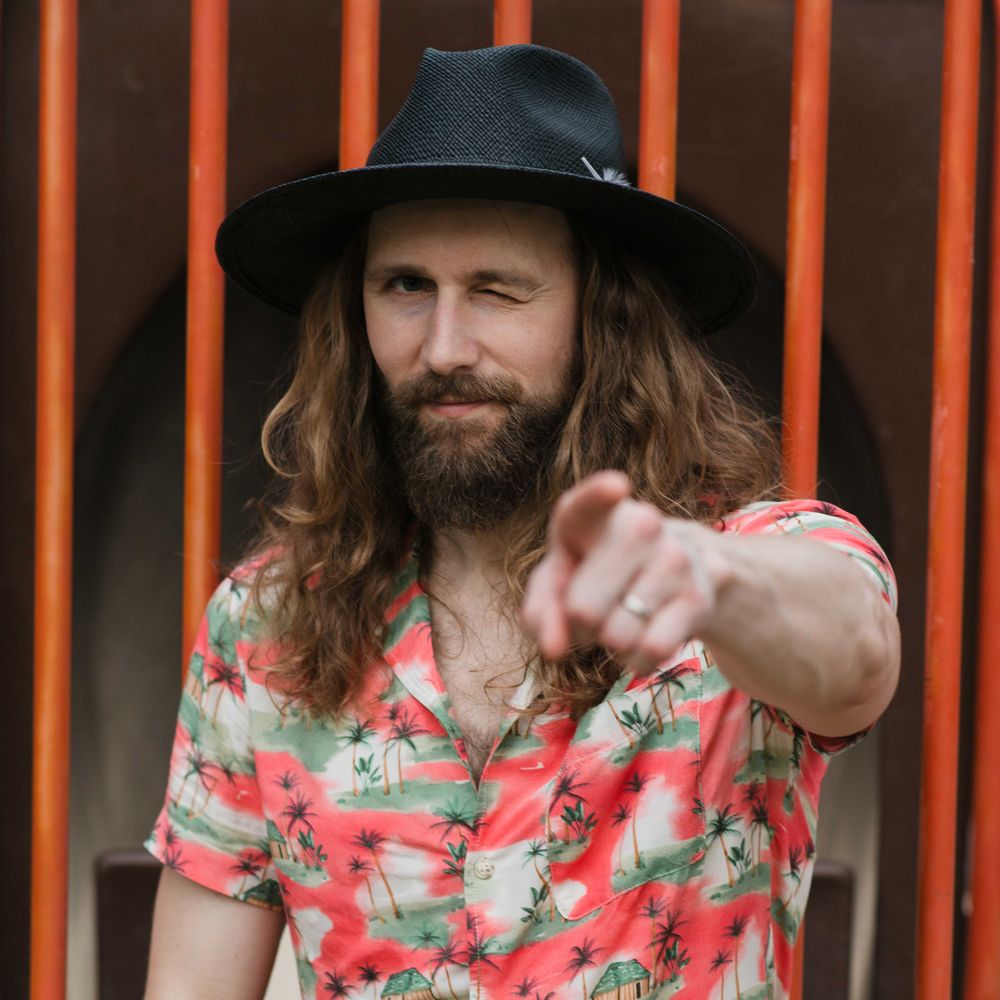 Adam
Vocals, Guitar, Ableton Push
Hailing from Raleigh, NC, The Pseudo Cowboys perform a captivating blend of raucous original rock and roll, channeling the great 70's rock-era sound, and coupling it with a daring lyric style reminiscent of the early 1990's movement and danceable rhythmic elements a la Prince and Michael Jackson. 
Live, the band creates an exhilarating, foot-stomping, heart-thumping experience, with anthemic songs such as there latest single, "Nectarine." Pseudo Cowboys shows are a shared expression of emotional extremes, vacillating between joy and frustration. The band aims is to create a "put-your-cell-phone-away-and-just-dance" return to primal muscular bonding. In addition to their fee-good rock n roll sound, the band in the studio taps into expressing more nuanced aspects of the human condition.

Through various missteps and chance encounters, the band's current lineup solidified in early 2015 with the addition of a fourth member. In its formative years, the Pseudo Cowboys became known as a power trio, dating back as far as 2009 when singer/songwriter Adam Pitts was asked to put a band together around him in order to play an opening slot for Better Than Ezra. Years later, as luck would have it, the opportunity to add the talent of Keith Lewis into fold came along, thus unleashing the full creative potential of the band's already-burgeoning song catalogue. The powerful combination of the multi-instrumentalist talents Adam Pitts, Tim Wall, Dominic Sirkin and Keith Lewis make the band uniquely able to add in electronic elements to the bands arrangements, while simultaneously staying true to a Zeppelin-esque musical core.

Set apart by each band member's ability manage several instruments, the Pseudo Cowboys commit to a philosophy of using modern electronic elements in an organic and more-human way, finding ways to play these virtual instruments and trigger drum loops live, instead of playing to backing tracks in the way many modern groups rely on these elements. A prime example of this approach can be seen in the band's video for their song "New Way To Funk" (click here to watch). In a song such as "Funk," the performance becomes almost more of an orchestral percussionist's style of playing for each band member. Breaking away from the typically singular roles of "guitar/bass/drums" arrangements found in rock and roll gives the Pseudo Cowboys a one-of-a-kind voice in a musical sphere all of their own.

Up next in 2017, aside from performing shows in the North Carolina venue circuit, plans for making more videos and an EP, the band is searching for a producer who would honor their vision of marrying "classic" with "modern." That said, in the spirit of "Six Degrees of Separation," the Pseudo Cowboys are amassing a network of followers on their various social network platforms in the hopes of finding the exact producer who will help serve and realize their colorful catalogue of songs. If you've read down this far in the bio, you're liking an amazing person who has a rare powers of concentration in this ADD modern society. Congratulations, you're the kind of person we'd like to share our music with. Since you're such a rare bird, please take just another second to follow us on Facebook, Instragram and/or Spotify. Links for these can be found in the buttons below or by Googling our and name. Let's connect and together make the world a more vibrant, patient, loving, truth-seeking and passionate place through the expression music and art. Thanks!